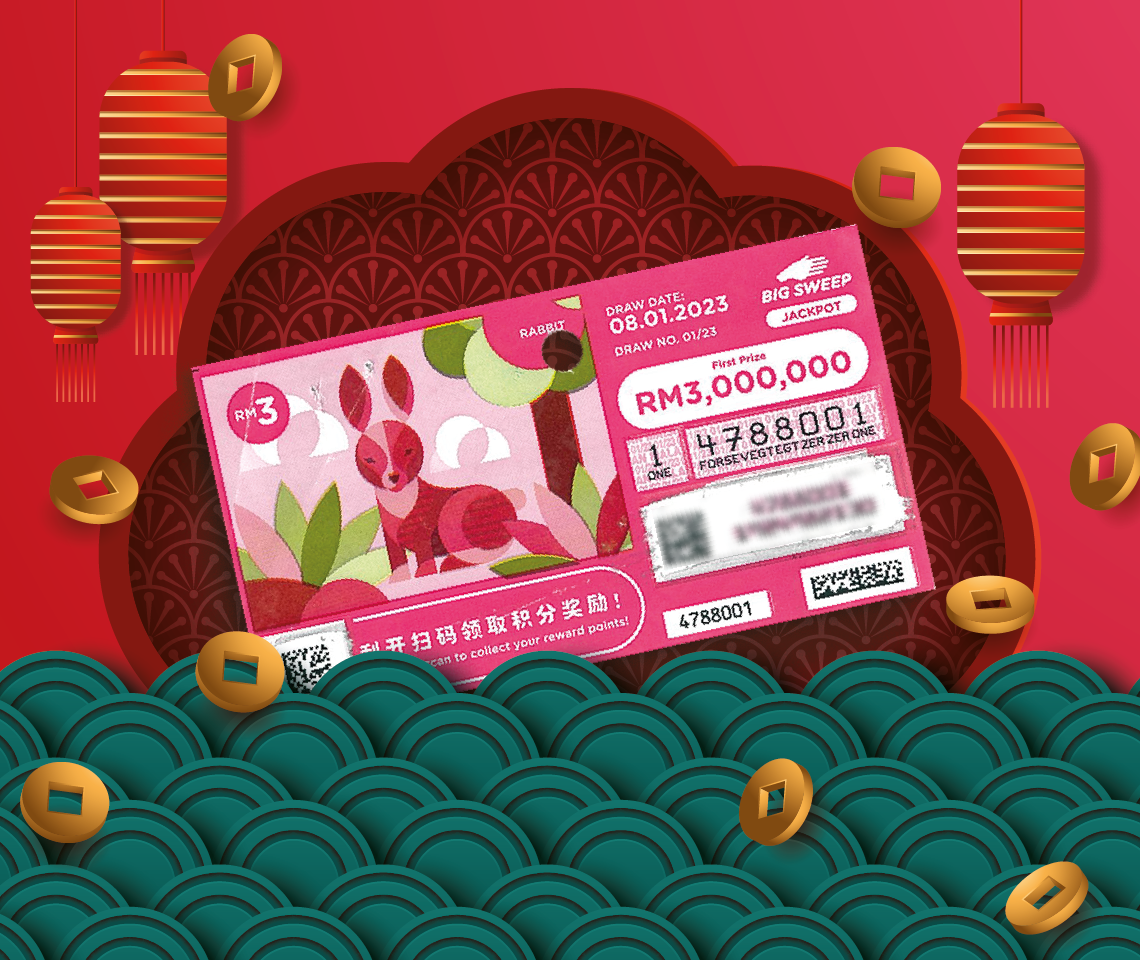 30-January-2023
Kluang Men 'Get Rich' ! Won RM600,000 With Nearly 20 Years of Ticket Buying Experience
The 2nd prize lucky ticket 4788001 with the prize of RM600,000 was claimed in Big Sweep's 1/23 Draw results which were announced on 8.1.2023.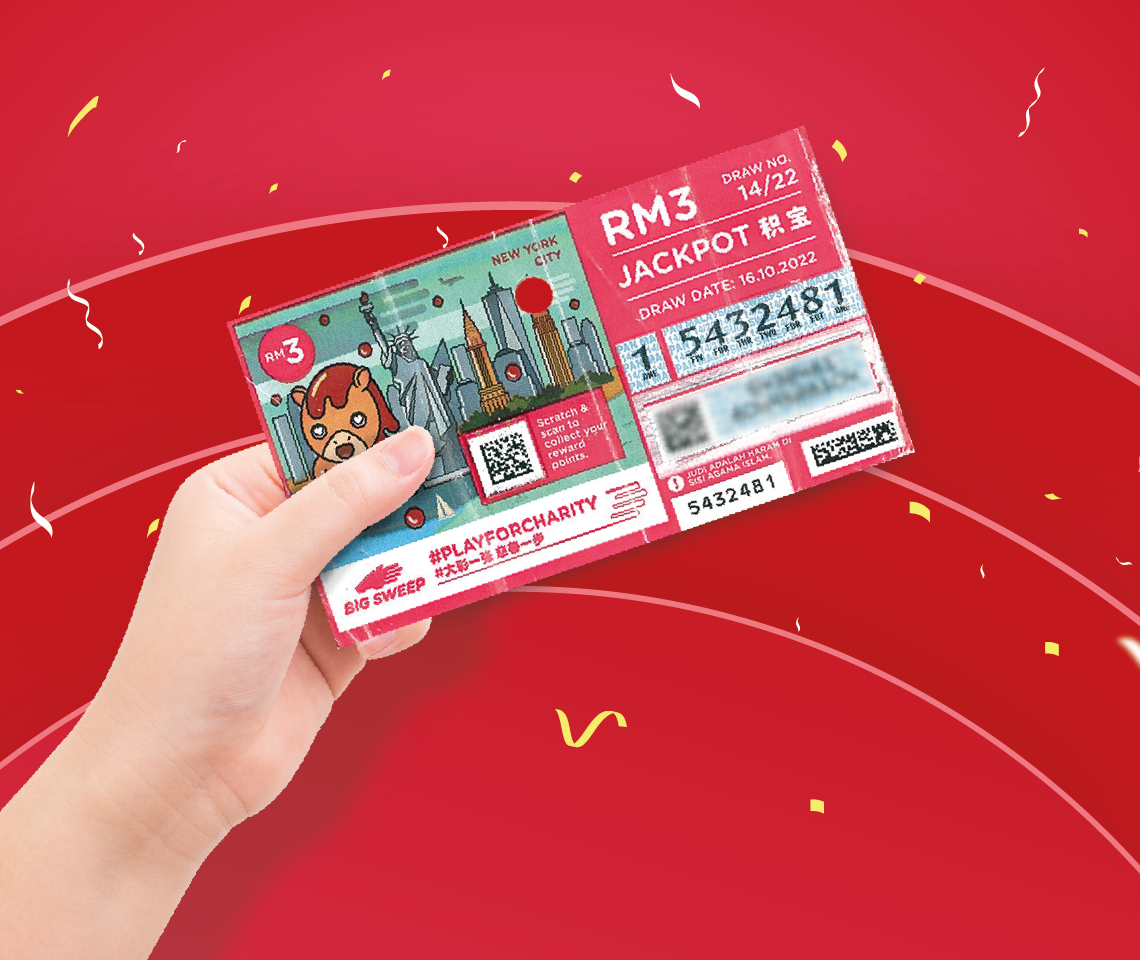 14-November-2022
Young office worker wins with first lottery purchase
Almost a month after Big Sweep Draw 14/22 (Draw date: 16.10.2022), the third prize winner showed up with her winning lottery number 5432481 to claim her RM200,000 prize.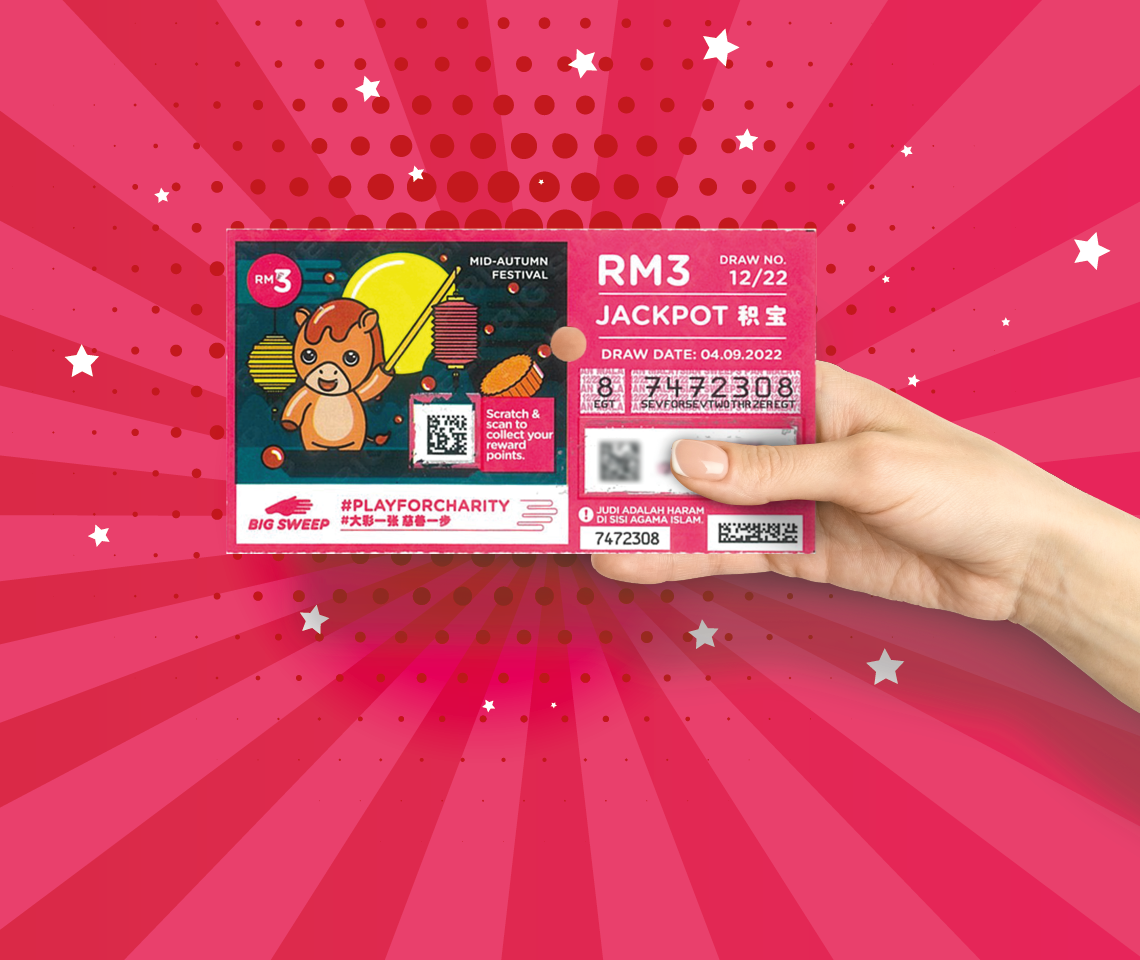 16-September-2022
Kluang Man's Chance Turns Into Gold
The 1st Prize of RM3,000,000 was claimed in Big Sweep's Draw12/22 which was announced on 4.9.2022 with the lucky ticket numbered at 7472308.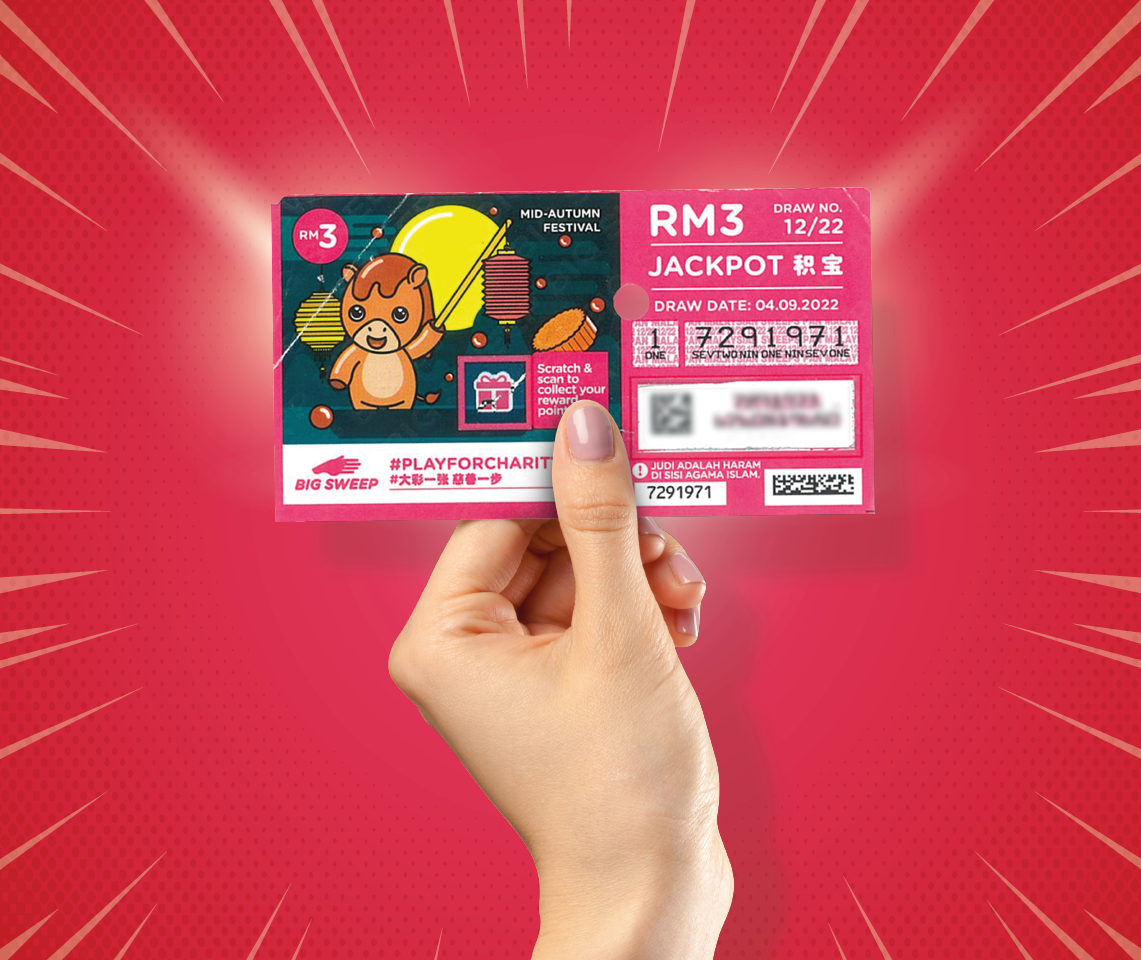 13-September-2022
Family Outing Turns Into An Auspicious Trip
The 2nd prize of RM600,000 and Jackpot 2 prize of RM200,000 was claimed in Big Sweep's 12/22 Draw results which was announced on 4.9.2022. The lucky ticket, 7291971 saw a total combined prize pay-out worth RM800,000 on a single ticket.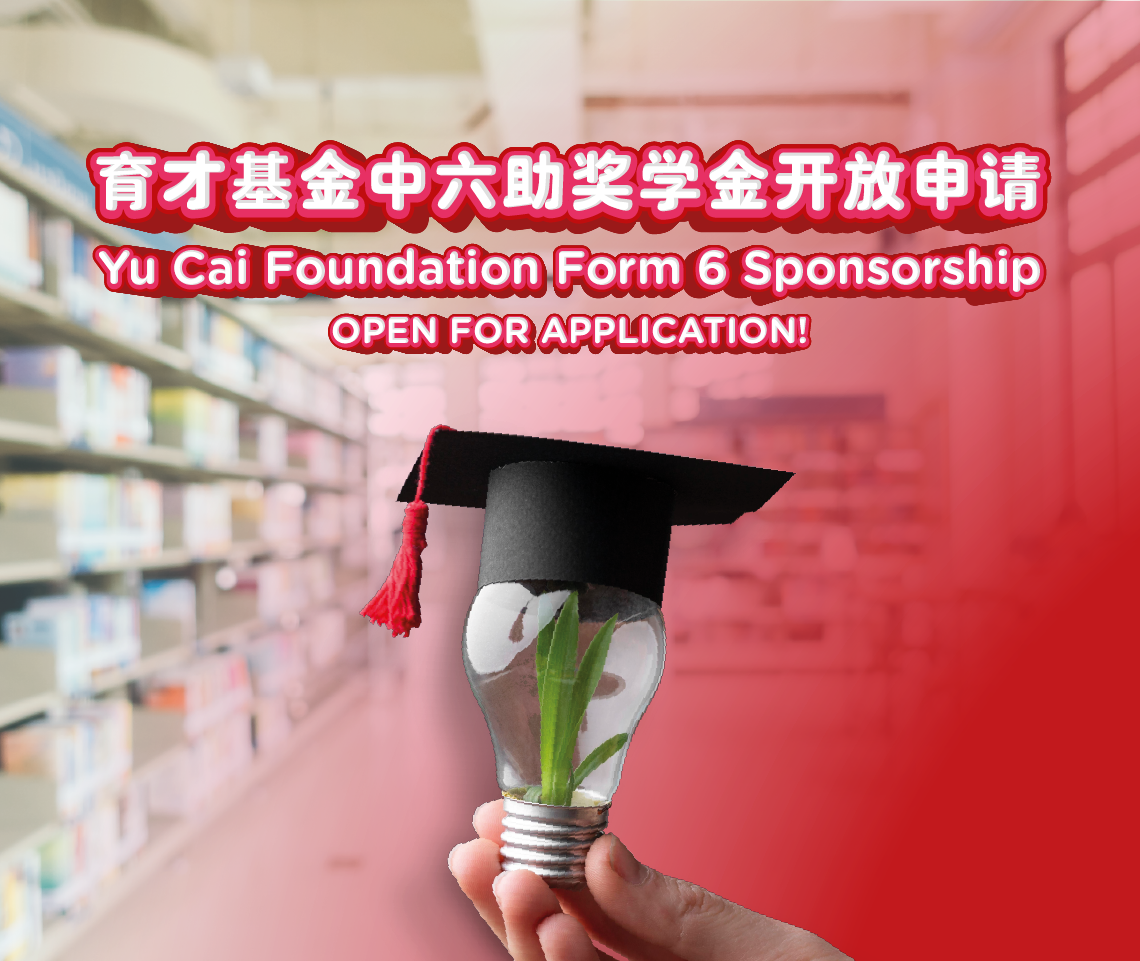 08-August-2022
Yu Cai Foundation Form 6 Sponsorship Now Open For Application
Kuala Lumpur, August 8, 2022, – Yu Cai Foundation (YCF) today has announced the launch of sponsorship programme applicable to students pursuing Form 6. The sponsorship is open to all Form 6 students who are currently in their first semester. The sponsorship amount per scholar will be up to RM3,000.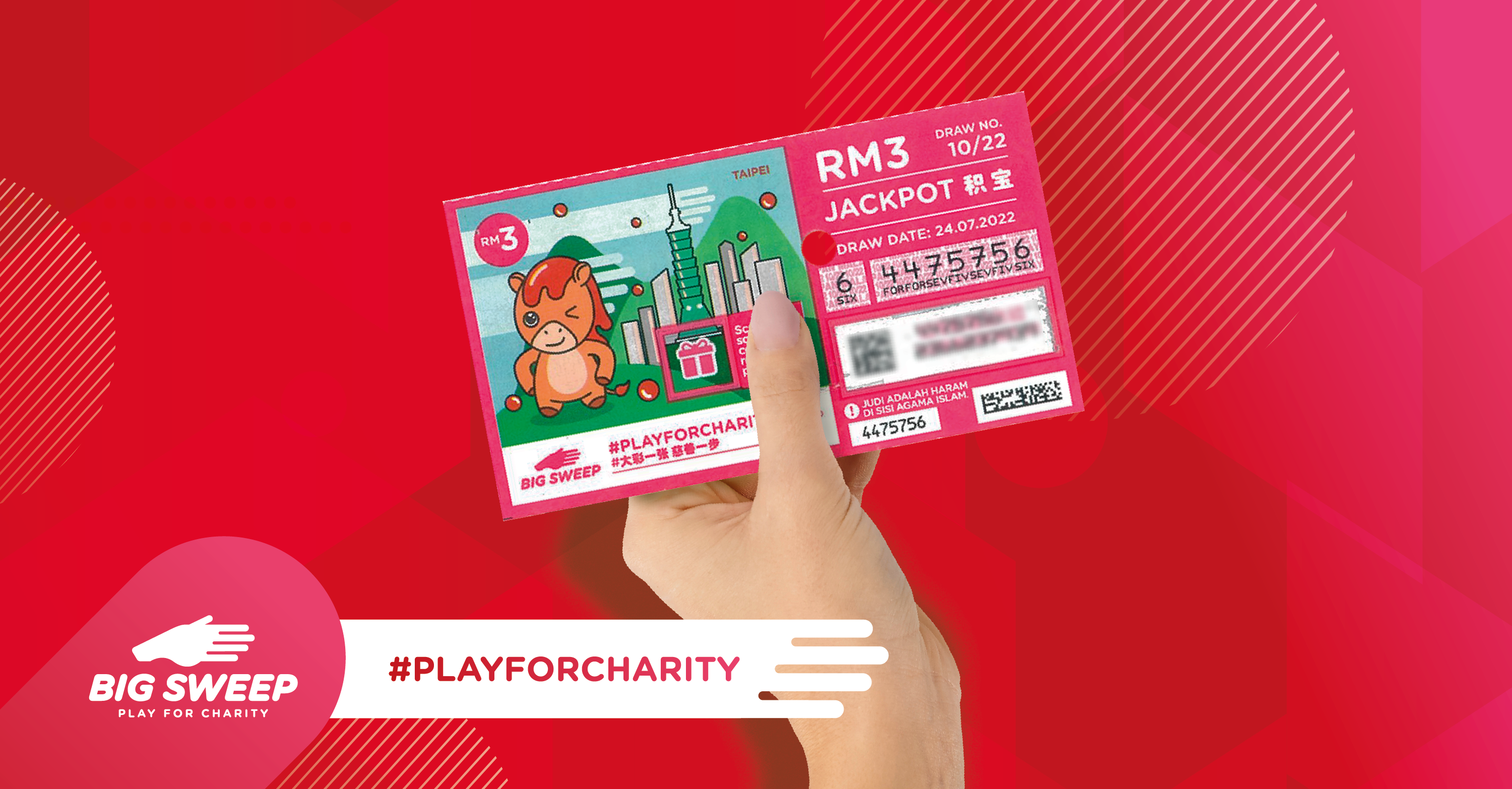 05-August-2022
Helping elderly ticket seller nets fishmonger RM600,000!
A few days after Big Sweep Draw 10/22 (Draw date: 24.7.2022), a middle-aged fishmonger from Sekinchan, Selangor came to Big Sweep office to collect his 2nd prize winning of RM600,000. The winning number drawn was 4475756.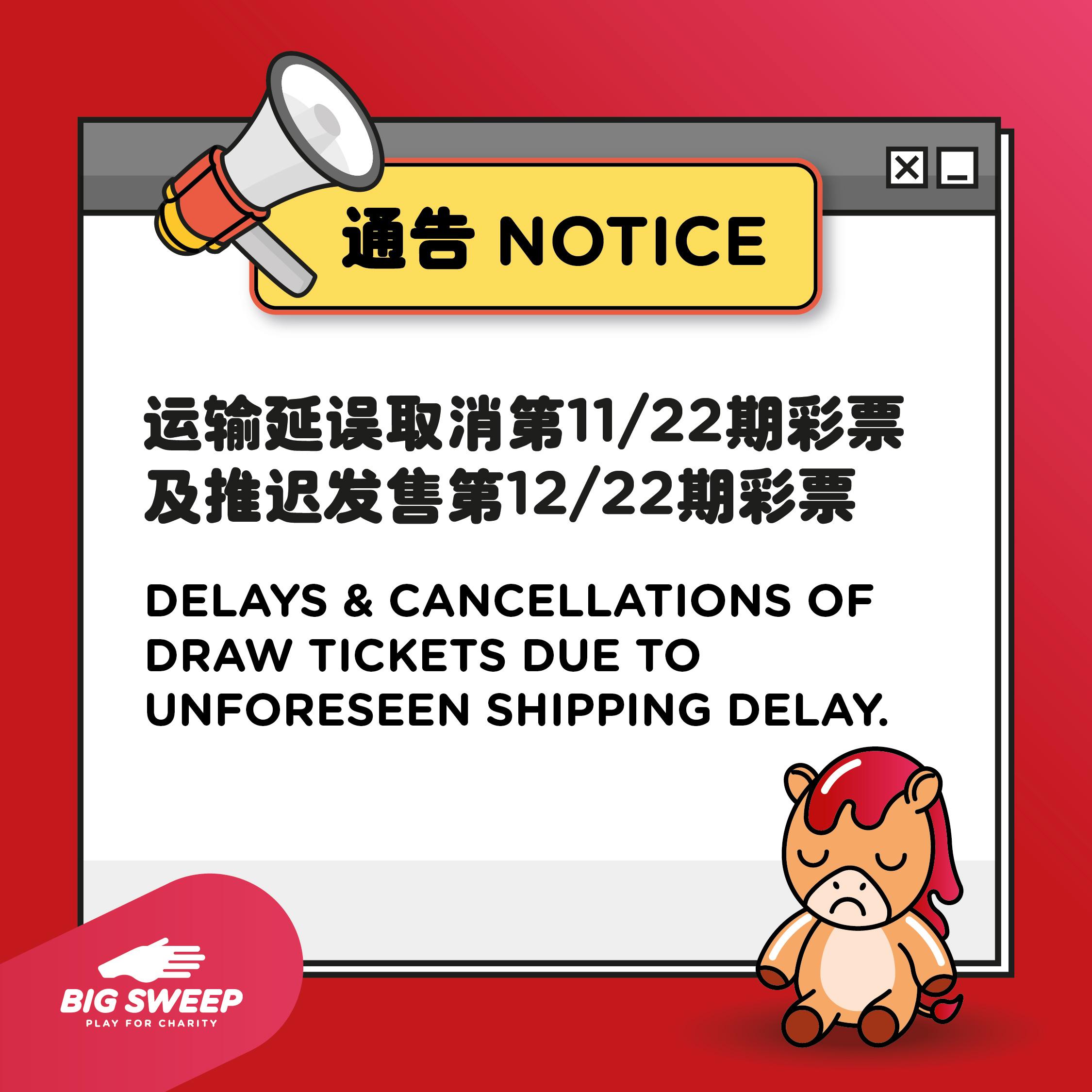 24-July-2022
Cancellation of Draw 11/22 and delay of Draw 12/22 ticket release due to unforeseen shipping delay
We regret to inform that due to an unforeseen international shipping delay, the Big Sweep Draw 11/22, scheduled to be drawn on Sunday, 14 August 2022 has been affected. Hence, it will be canceled and will not be available for sale.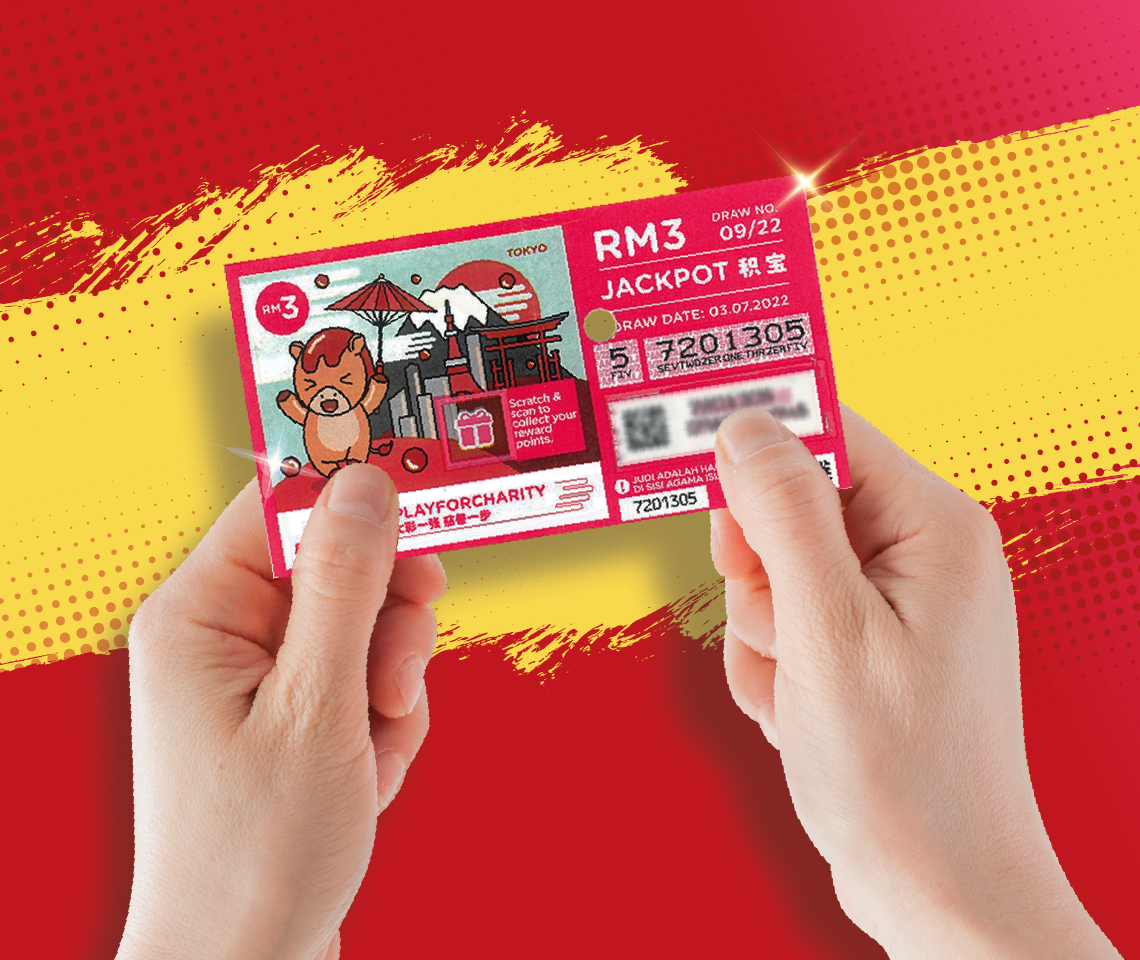 14-July-2022
A frequent lottery buyer takes home RM3 million for early retirement
Mr. Tan (pseudonym) collected his first prize of RM 3 million at the Big Sweep office, as one of his tickets (draw 9/22) matched the numbers drawn on Sunday (July 3rd, 2022). The winning numbers drawn were 7201305.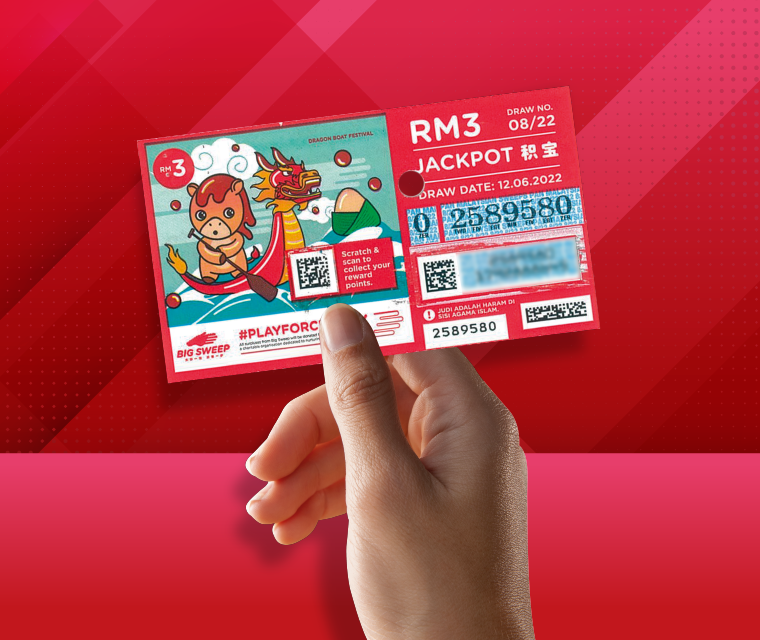 30-June-2022
A small business owner wins the second prize of RM600,000!
Kuala Lumpur, June 29, 2022, – On June 23, Mr. Lee (pseudonym) came to Big Sweep's office and carefully took out the ticket from the red envelope that he had been keeping since the draw 12th June. He handed it over to Big Sweep staff to claim the second prize of RM600,000 for Draw 8/22 with ticket numbering 2589580.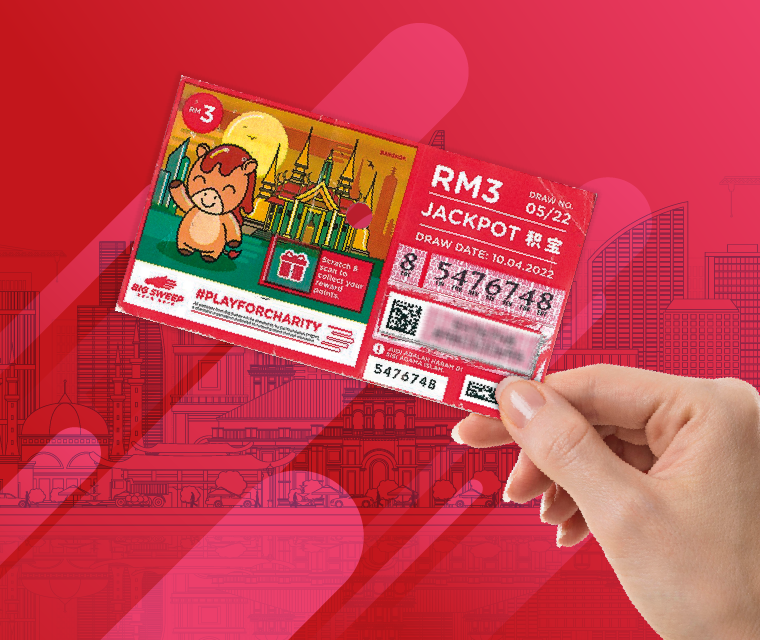 11-May-2022
Johor woman won RM 3 million, showed up after 1 month!
The lucky winner of the Big Sweep Draw 5/22 (draw date: 10.4.2022) was a smart lady who won RM3 million with the belief of purchasing 10 tickets every draw. The winning ticket number is 5476748.